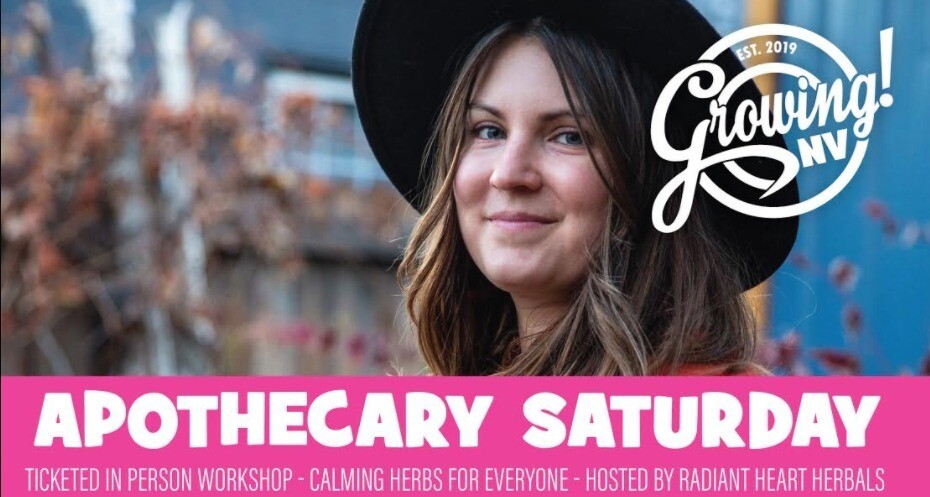 SOLD OUT! - Apothecary Day - GrowingNV Showcases Radiant Heart Herbals
SKU 00010
Product Details
Sorry folks, early birds get the veggies ... But please don't fret, we'll be hosting a few more
workshops throughout the rest of the season...
Local herbalist, Mary Mccallum of Radiant Heart Herbals, will host a small, ticketed workshop focusing on 'Calming Herbs for Everyone.'
Meet at Reno Food System's Park Farm: 3295 Mayberry Dr, Reno, NV 89509, USA
5:30-7pm

Social distancing procedures will be in place. Limited to 15 people. Sliding scale suggested donation of $10. Proceeds will go to more scissors and bags for future U-Picks!
Save this product for later